So, I think I let my friend finish asking my if I would be willing to take portraits of her & her husband on their boat before I answered "YES!!".  It's quite possible that I did not . . .
I've worked with MaryJo for several years, and have come to admire & respect her during that time.  She is weeks away from joining her husband in happily ever after retirement, and I'm sure they are both looking forward to spending more time on the water.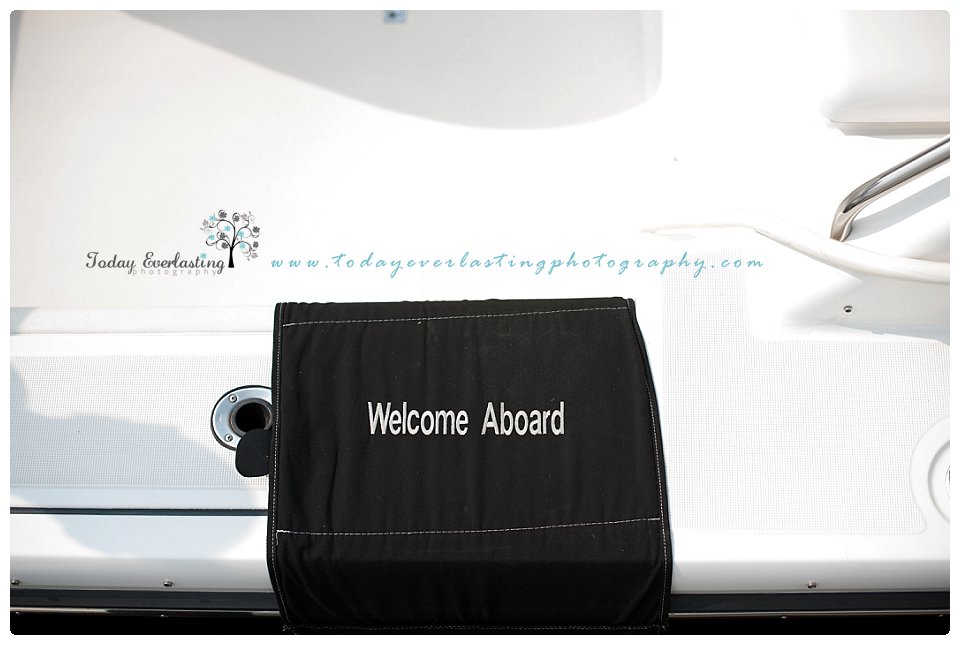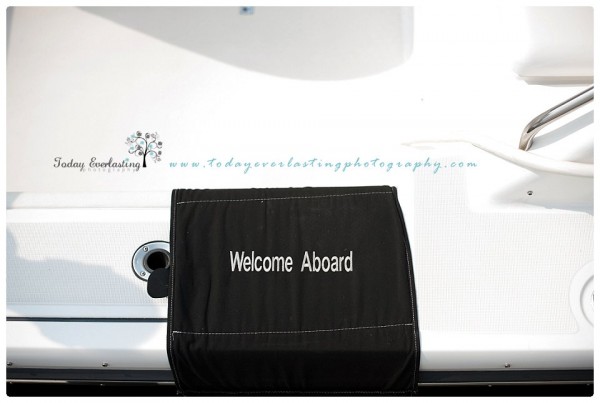 This session wasn't really about the boat at all . . . it was about 2 people who are still blissfully in love after 25 years of marriage (25 1/2 to be exact!).  It was about enjoying each other, and finding joy in the life they're spending together.  I was happy just being with them!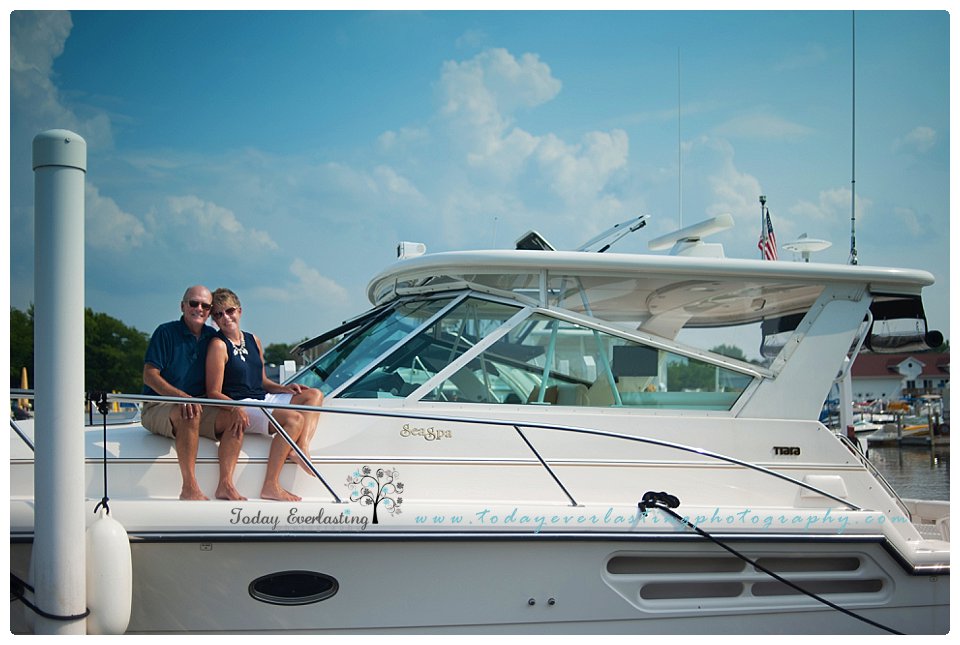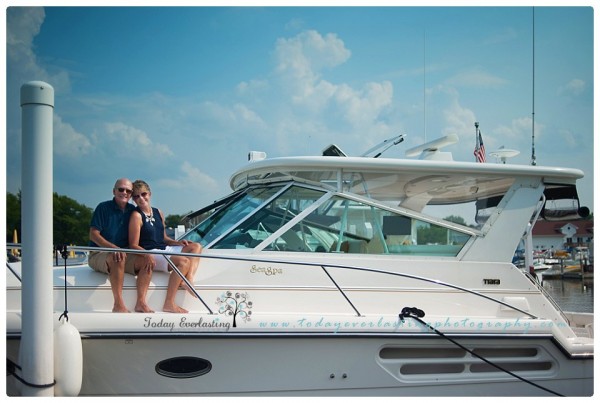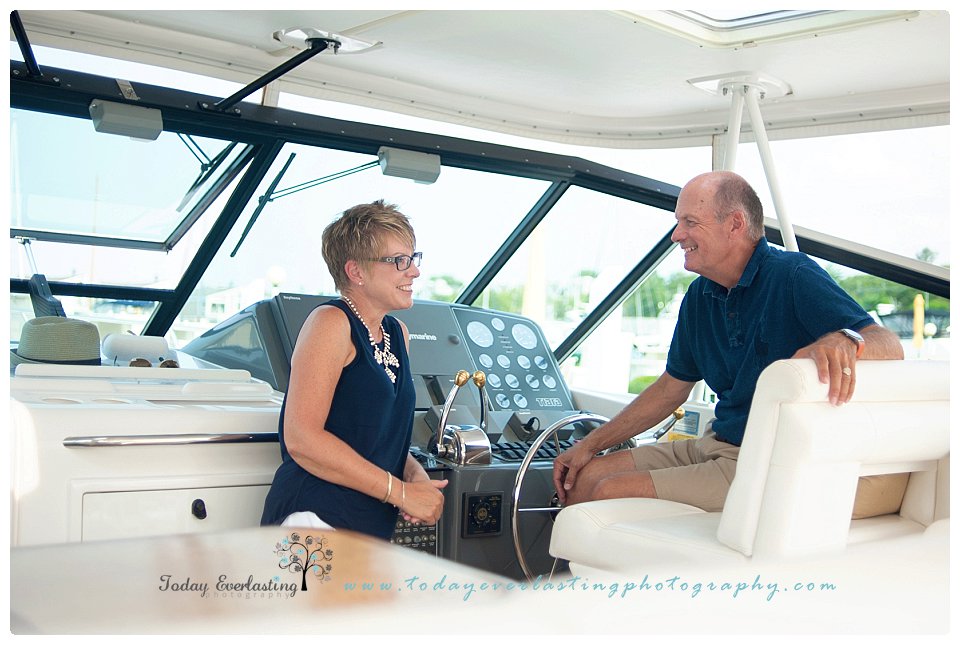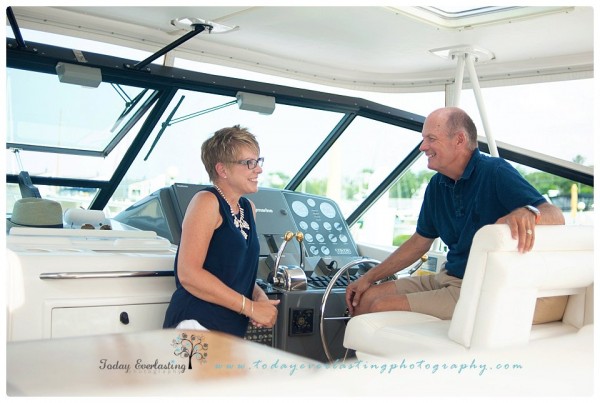 The boat has so many quaint little corners . . . nooks for reading a book, or just snuggling while you enjoy the beauty of the sky & water that surrounds you.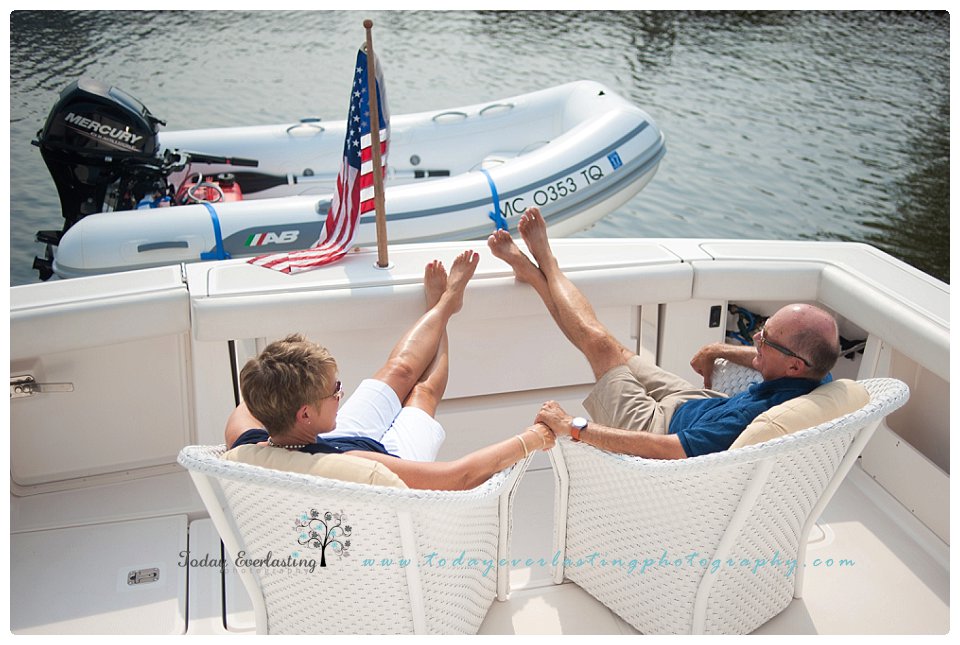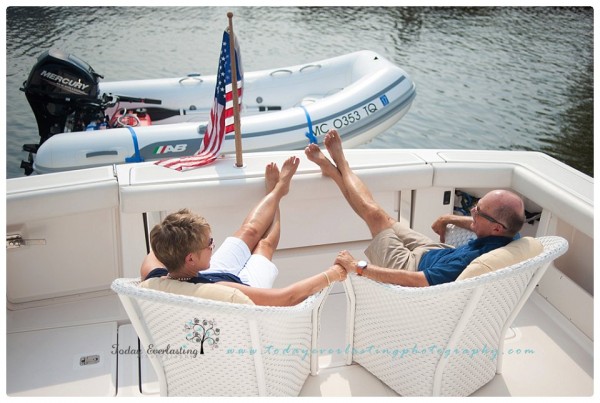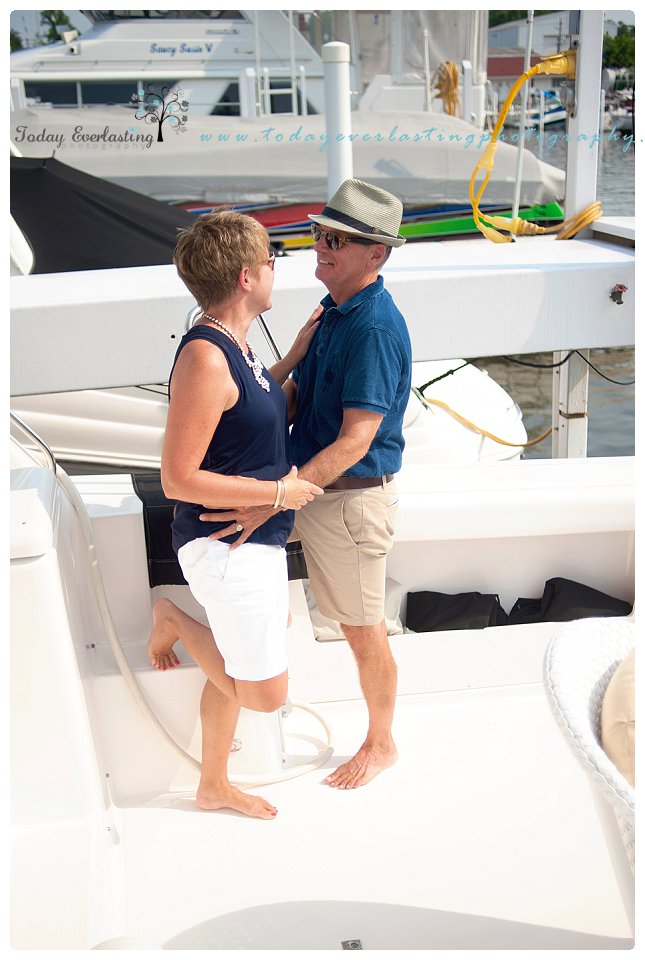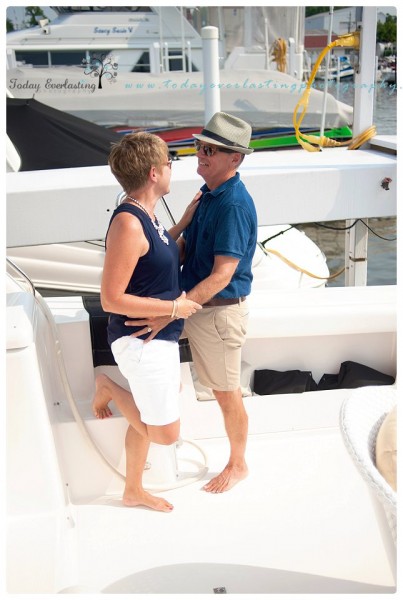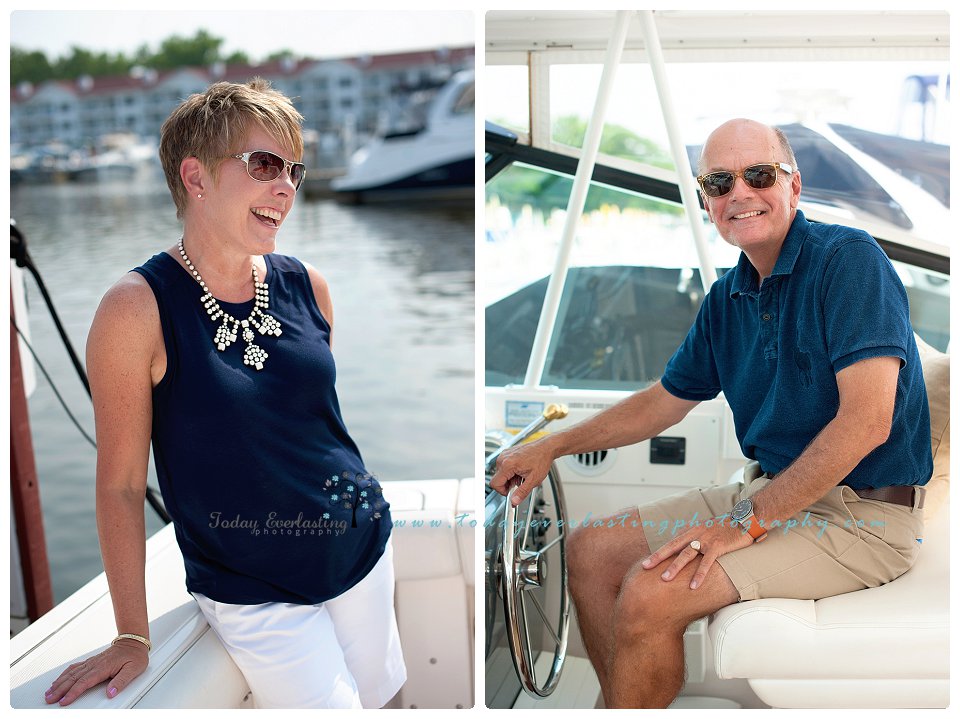 Below deck, there was plenty of room to enjoy a quiet meal together.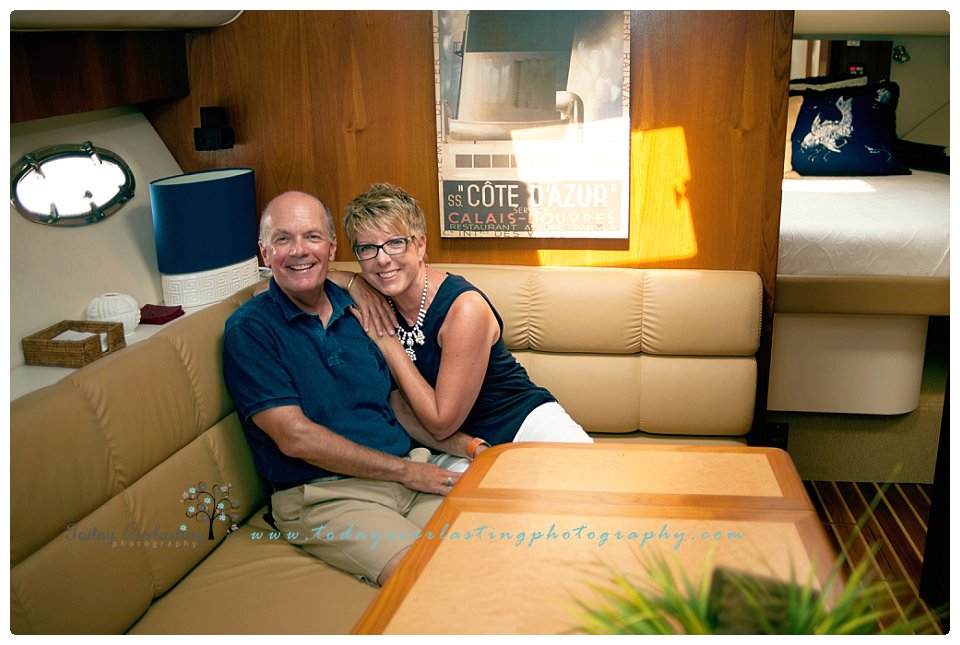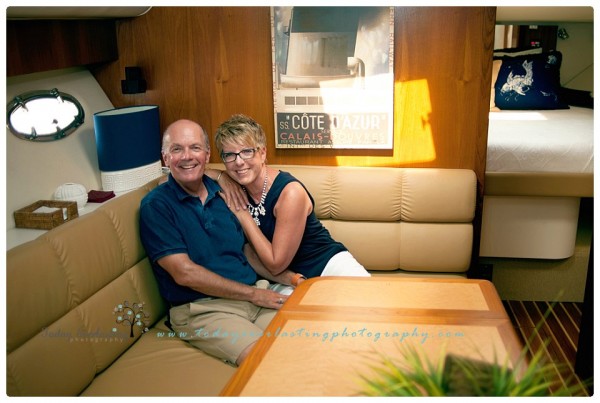 MaryJo has created a home that floats – perfectly placed pillows (that she made!), and other details that reflect her creative touches.

and, of course, her husband has added a few touches of his own!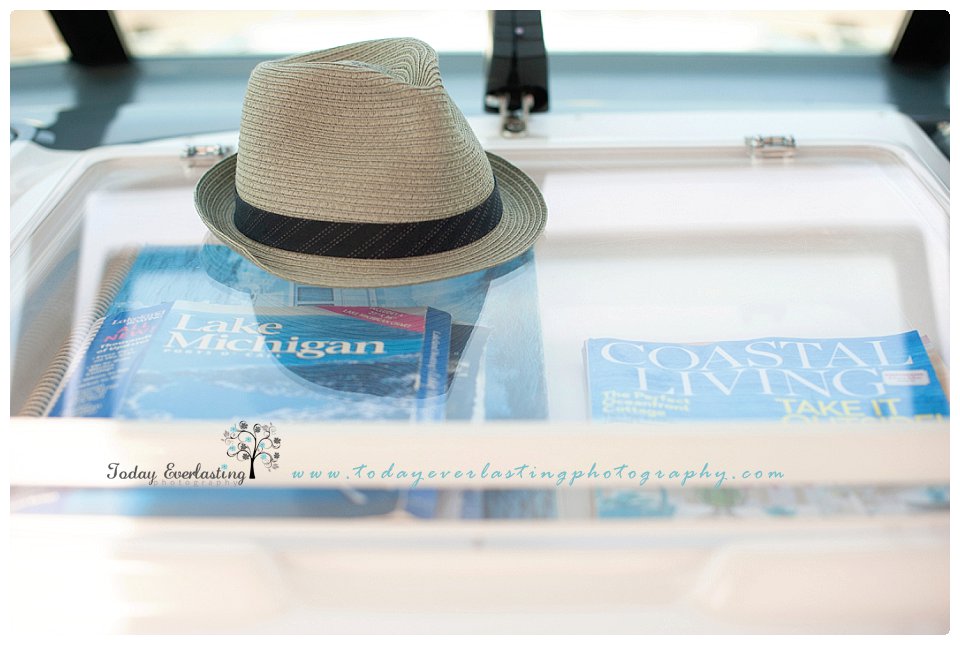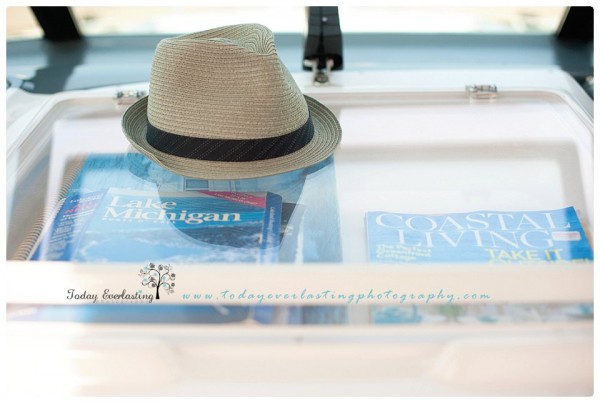 Easy conversation, laughter, and hospitality . . . these two sure make their home away from home a comfortable place to visit!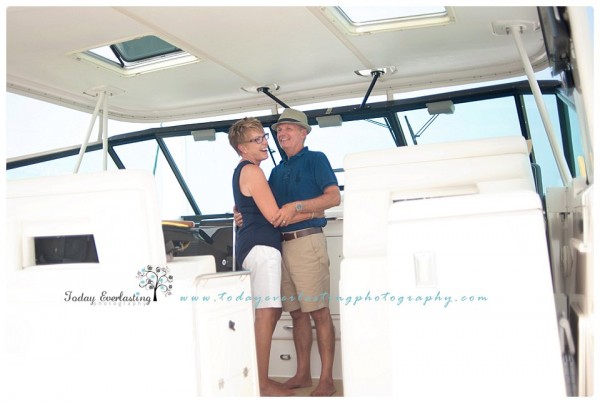 I'm so glad I was able to spend time with such wonderful people.  I'm so glad they chose to document this wonderful life they are sharing.  What an honor is was to capture love in action and to know that now they will have Today. Everlasting.  Bon Voyage!