It is always a delight to work with multiple generations when my clients book a Legacy Session. It is humbling to be invited to witness the love within a family, and to capture that for them as timeless art to be displayed, enjoyed, and handed down.
A Legacy Planned
All of my Legacy Sessions begin with a pre-session consultation. We will discuss things like where in your home you want to display your finished art, or even what to wear. Coordinating your outfits will actually enhance the way your art looks in your home when it is displayed later! With all those details settled before the big day, you can enjoy the experience I am proud to offer my clients. Getting your family together for a session can be challenging for you. It is my pleasure to take care of the rest! You will be welcomed into my studio, and have the option of enjoying a warm beverage, fresh pastries from the Morris Bakery, and an inviting area to sit and talk details.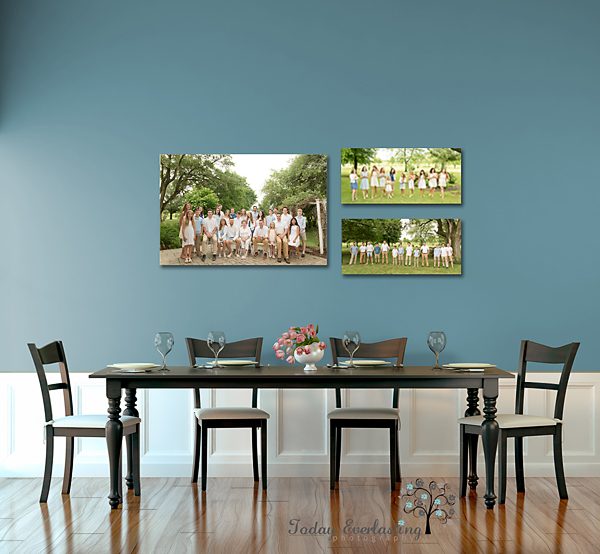 We will also discuss any needs I can accommodate. Perhaps you have a family member who needs to remain seated. Maybe you will have a baby or small children in your group. You may even want to incorporate the family pet! We will discuss whether you want to utilize one of the many seasonal locations just steps from my studio doors, or perhaps the beauty of your own home!  I take care of every detail before your Legacy Session, to ensure everyone is relaxed. When you can enjoy just being together, there are easy smiles all around, and incredible images as a result.
A Legacy Cherished
After your session, we get to chat about which images you'd like to see displayed in your home. Perhaps you'd like the entire family over the fireplace in your living room. Your grandchildren can grace the dining room. Or each individual family unit enjoyed every time you walk up your staircase. You decide!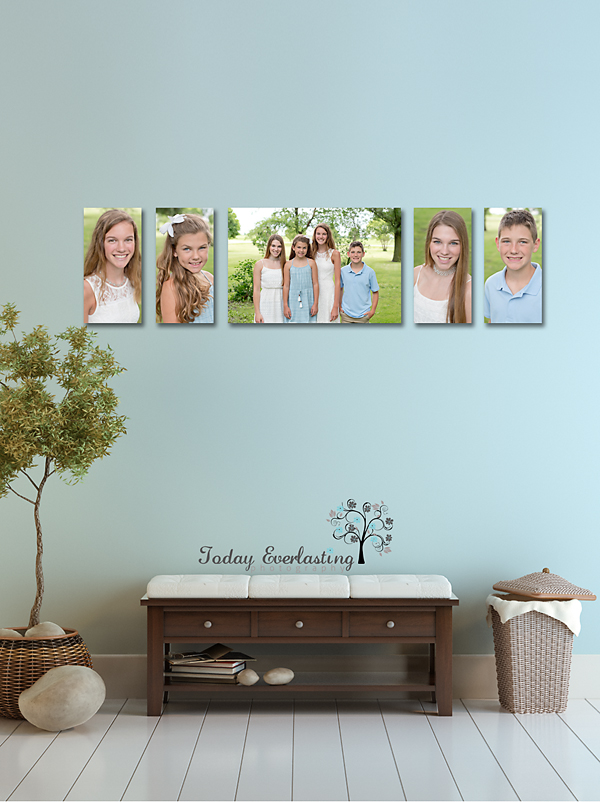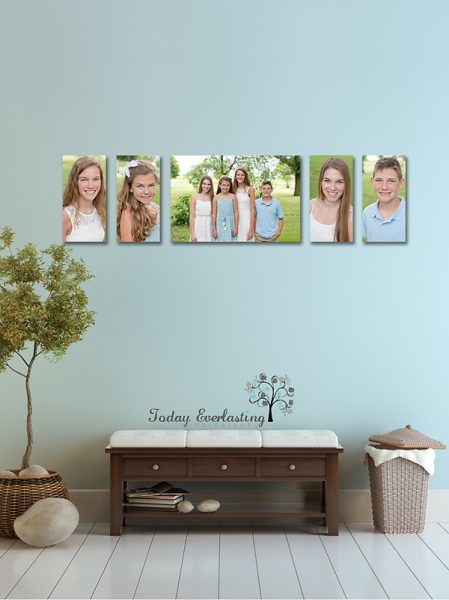 I will accommodate any odd spaces you need to fill on your wall with custom canvas sizes. You will have the option to create a gallery, with multiple images hung together. When you order your art, I will work with you to tell the story of your family with the perfect images for your space.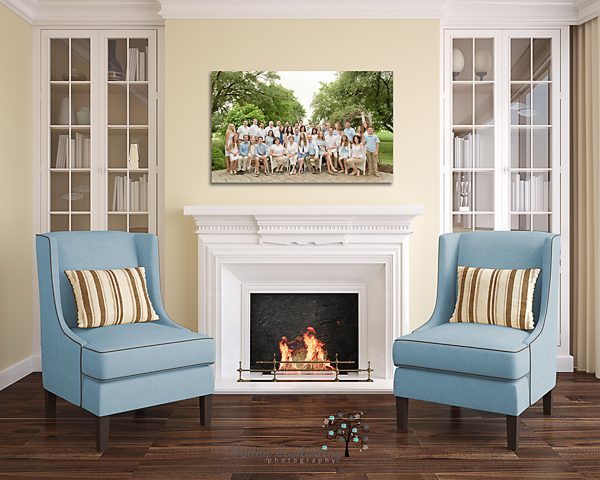 A Legacy Given
Maybe you have parents celebrating a milestone anniversary. Perhaps there is a new baby in the family. You might want to give your grandchildren the gift of memories. No matter the occasion, a Legacy Session is a priceless moment in time that you can never repeat, or recreate. You will be able to remember the tender way your father held your mother's hand. The rare moment in time when your baby was looking AND smiling with the joy of being bounced on Grandma's knee. The magic of all the cousins reunited. The softness in your Grandfather's eyes as he steals a glance at his bride. Don't wait to invest in the beauty of your family's legacy of love for each other. Preserve it for Today. Everlasting.