I've known this family since before they were three . . . back when there were only two . . . known them from a distance . . . the kind where you smile at each other on Sundays, leave comments on a facebook status, and gush over how adorable their baby is . . . that kind of "known".  I was so happy when they invited me into their home to capture the last fleeting moments of Joshua's first year.  He'll be one soon . . . a toddler!  Joshua only knows me as the gushing lady he sees at church, and as you'll soon see, he really wasn't sure what to think of my exuberance invading his home . . .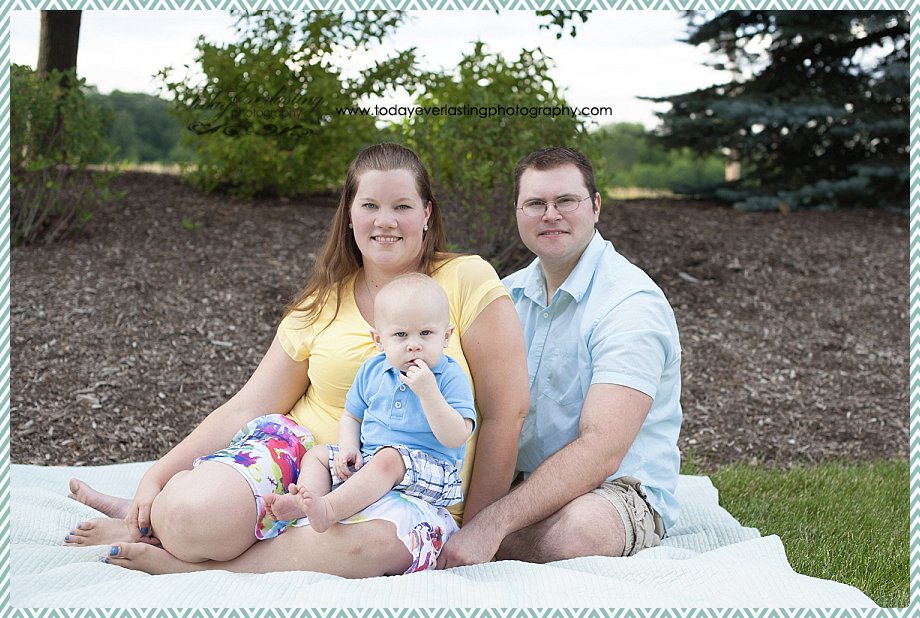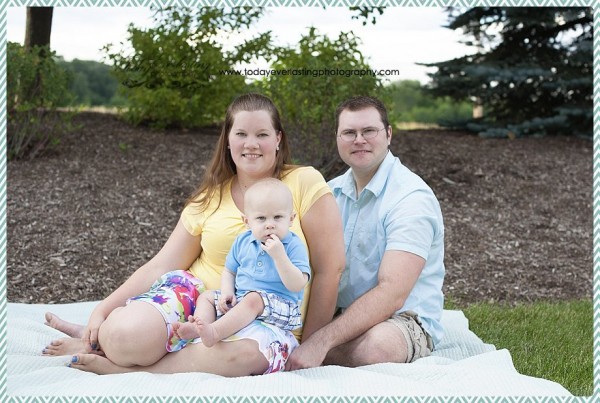 The eyebrows were knit, the expression was serious, and the finger was firmly in place . . . just in case I tried to sneak a kiss . . .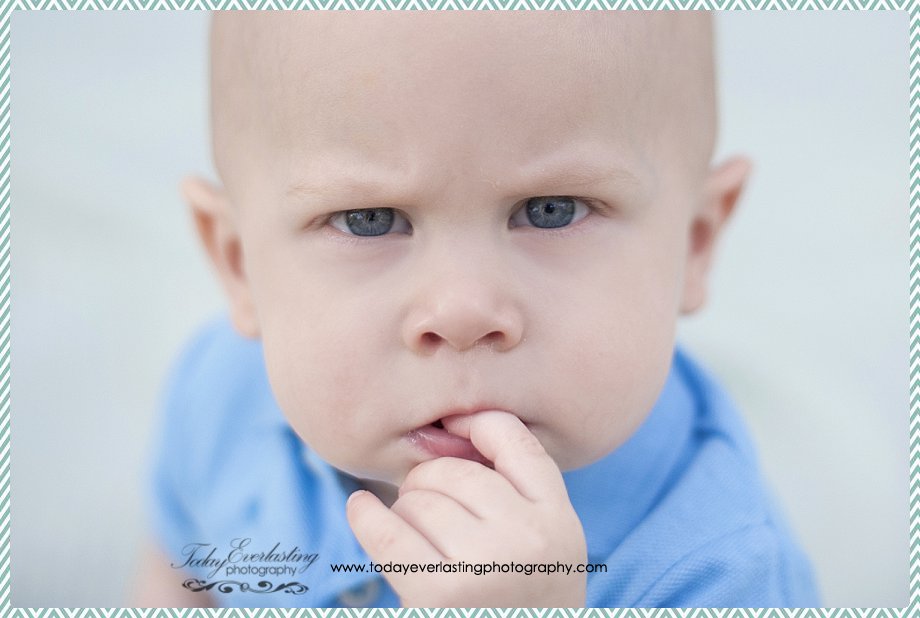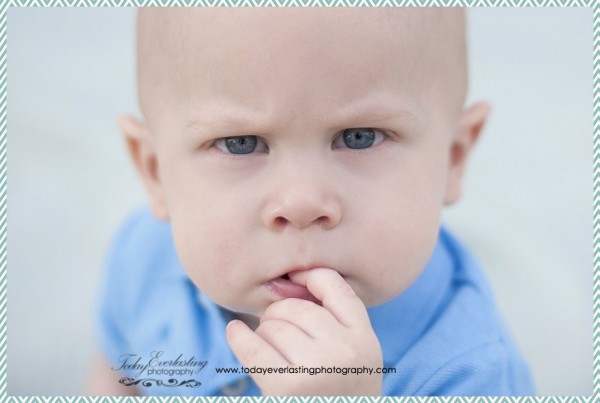 One of the biggest advantages you'll ever find in the on location photography I offer, is the comfort your child will find in the familiar surroundings you choose for your session.  I will give them time.  As much time as they need . . . and then, I'll capture moments like this . . .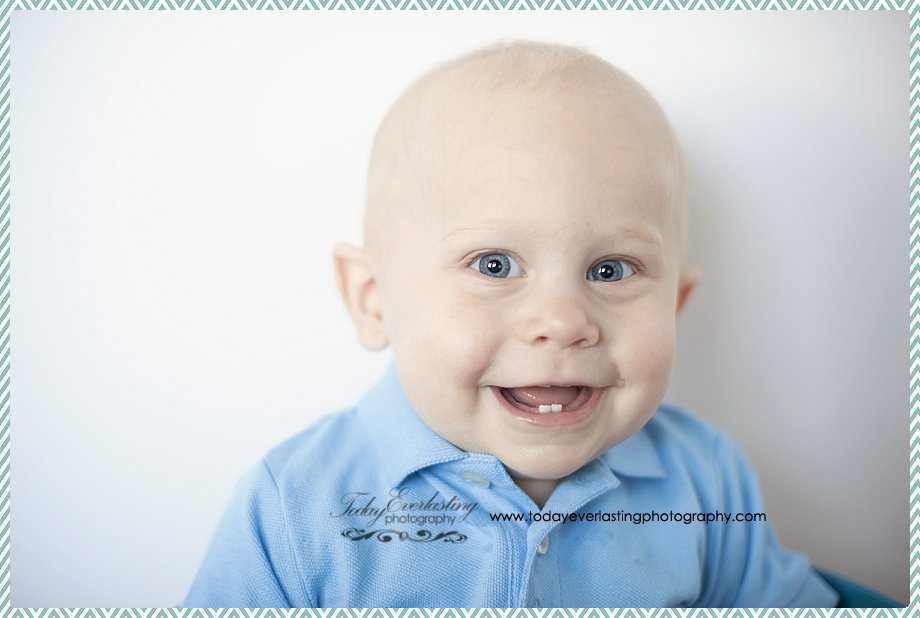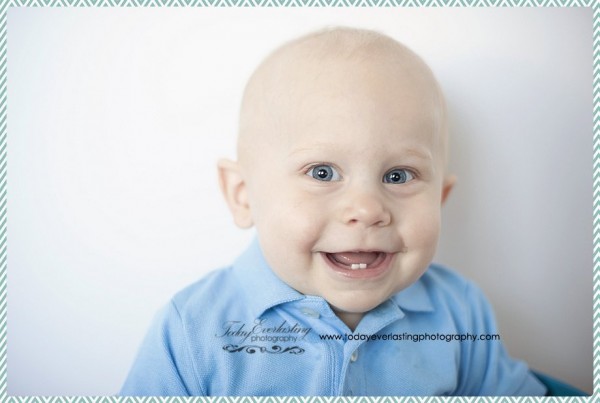 We'll play, and I'll be silly, and after a few minutes, the fear of being kissed will pass . . .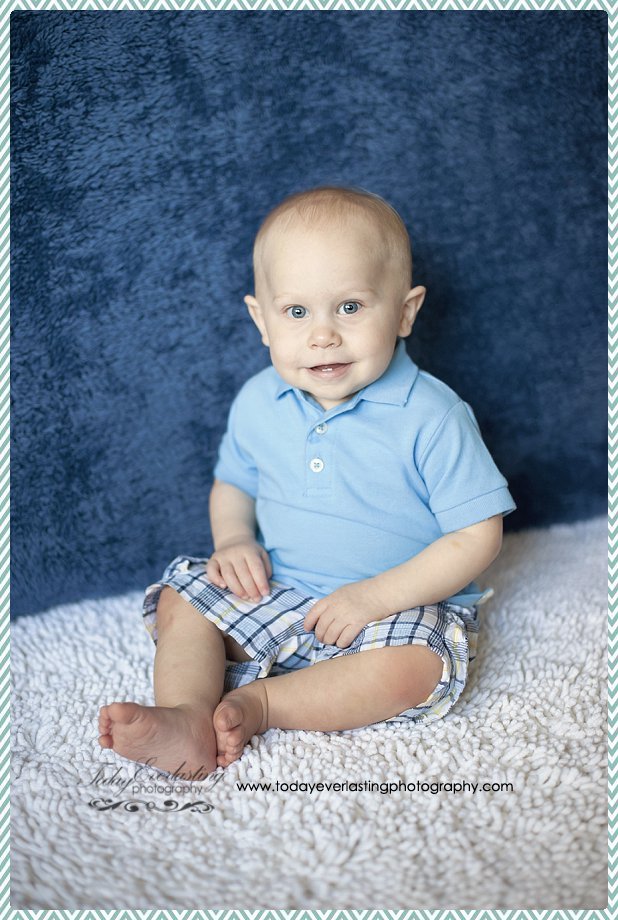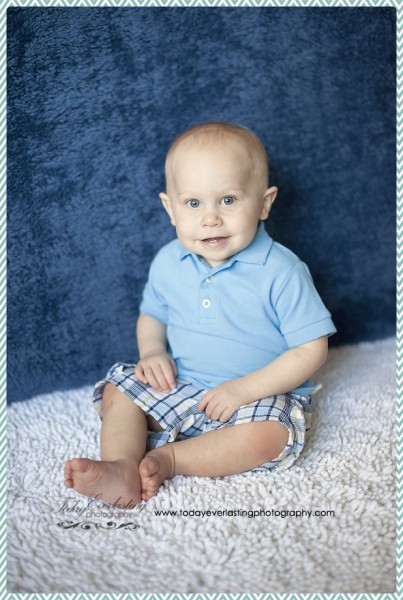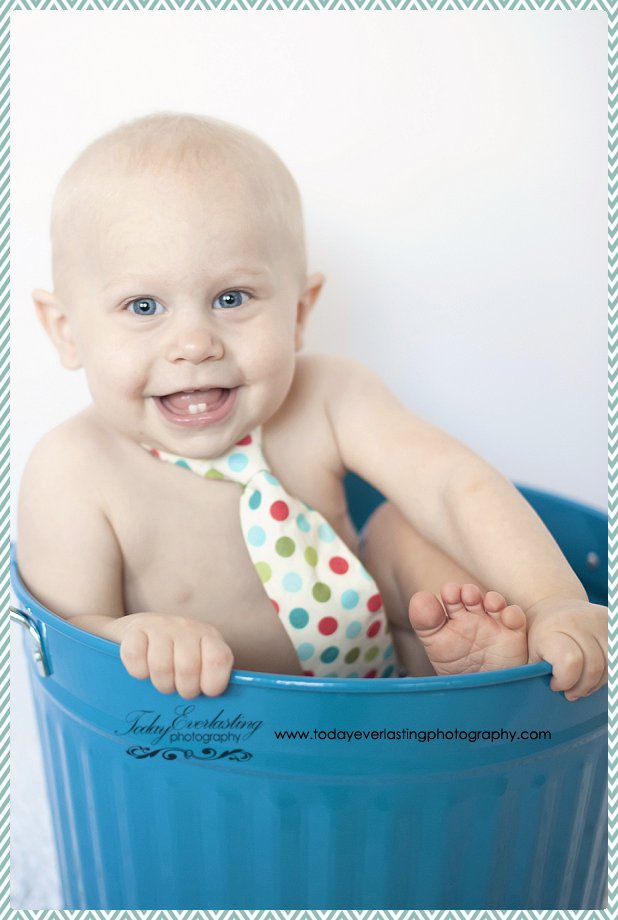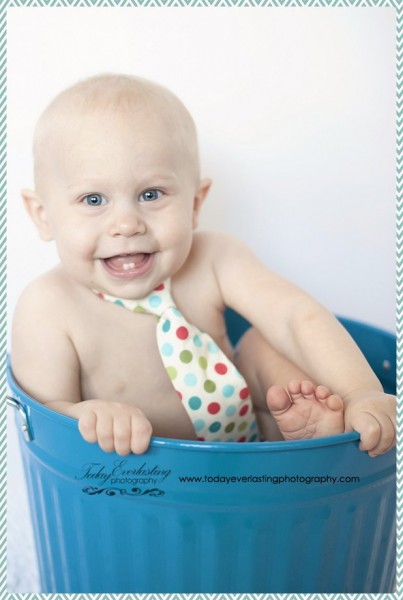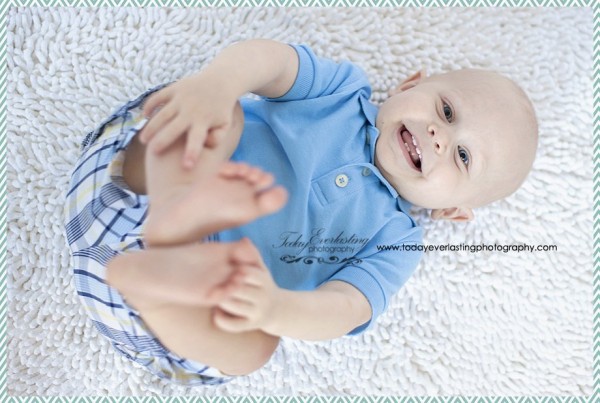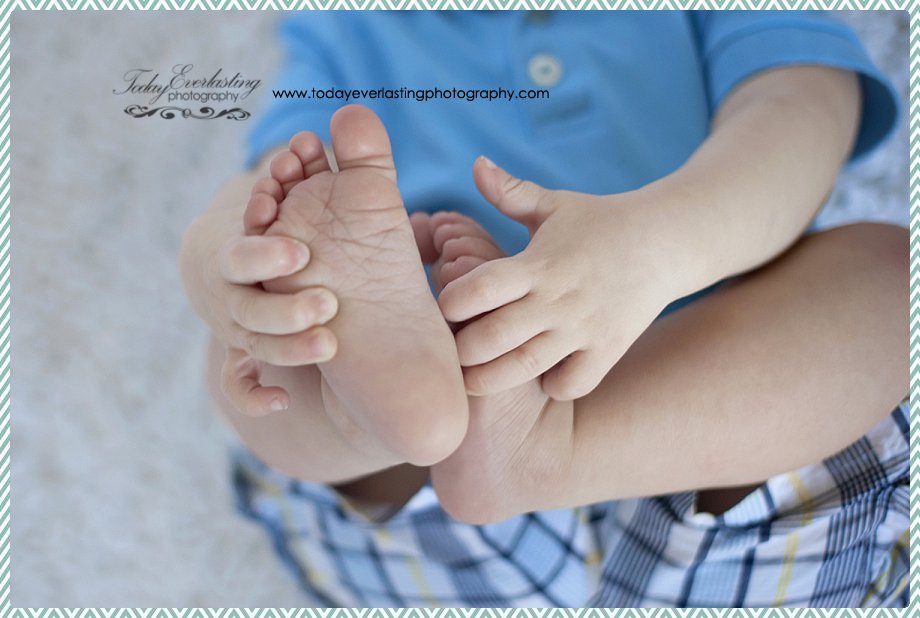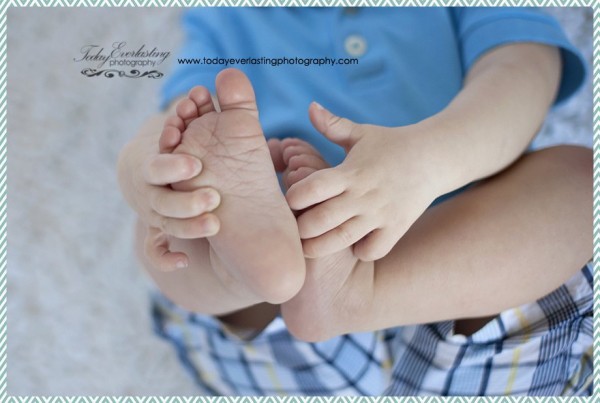 and, because we have time & we're having so much fun, we'll just let your child be themselves.  We'll see the true smiles, and the hear the giggles that bring a lump to your throat, and watch as life is transferred from your heart's memory to the frame on your wall . . .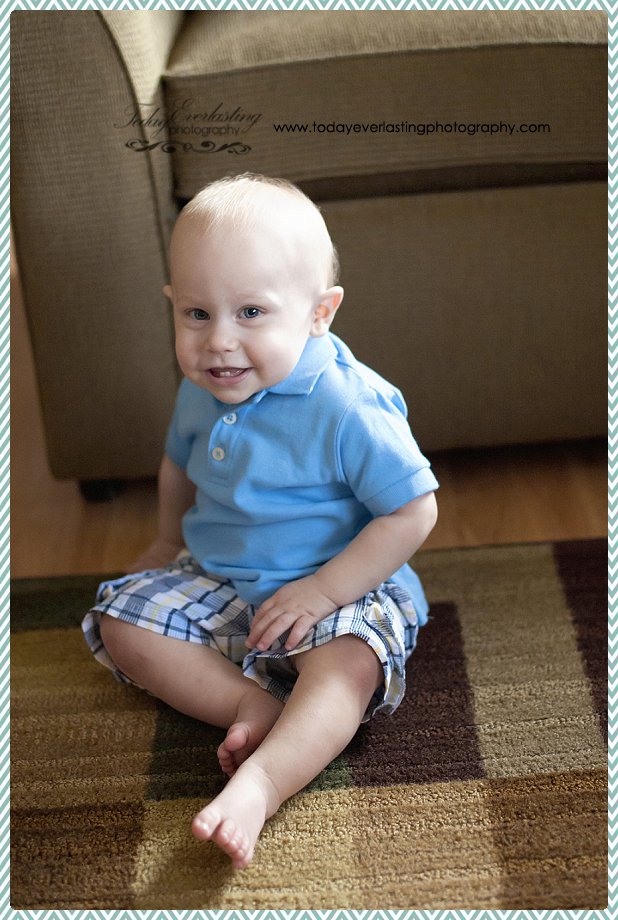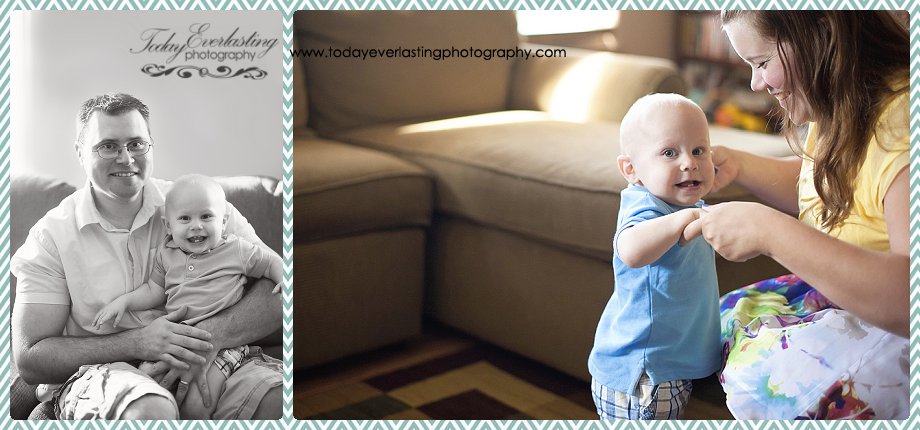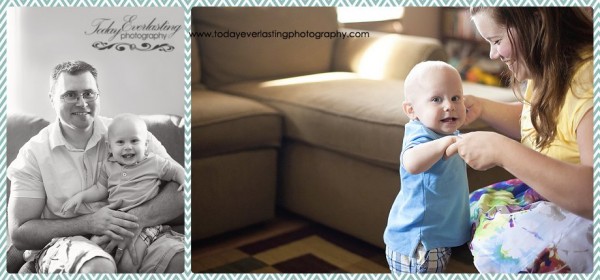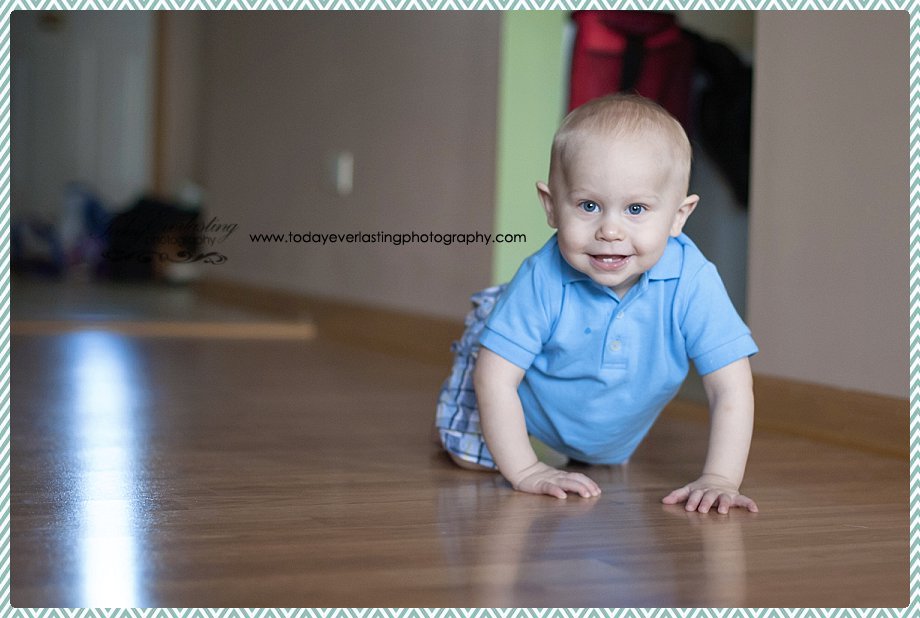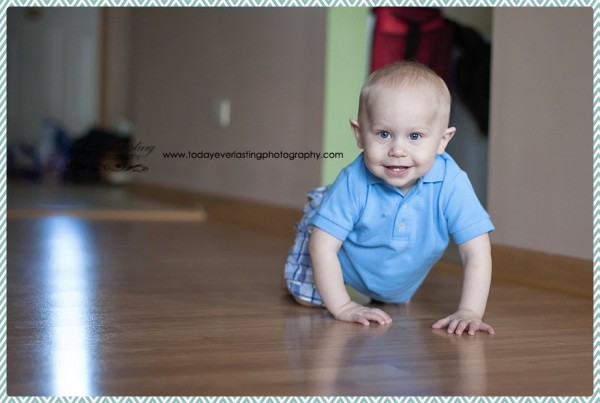 The time will pass, and we'll be done.  You're relaxed, your child is smiling, and in a few weeks, you'll live those moments again when you hold your images in your hand . . . and again when you put them in a frame, or make them into a book . . . and as often as you want.  He'll be 5 and you can stand in front of the wall that holds him there . . . when he was almost one . . . before he walked or talked . . . and you'll be so thankful you have it.  You'll be so thankful you have Today.  Everlasting.