It was just over a year ago that I had the wonderful opportunity to photograph Hailey as a newborn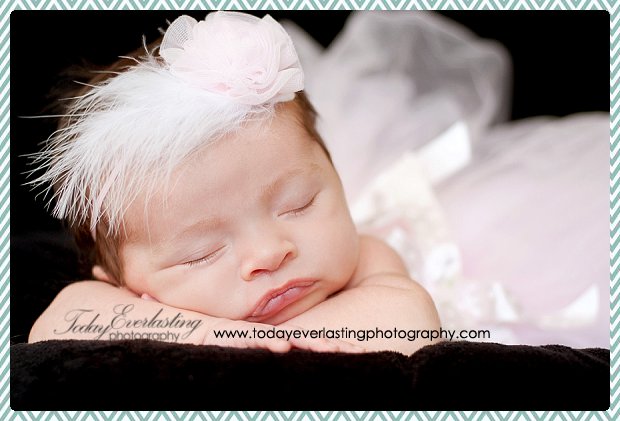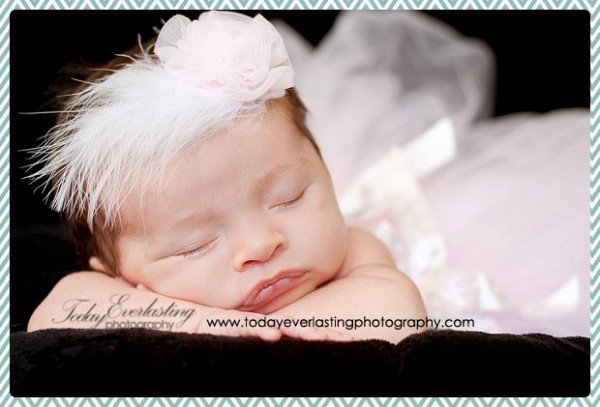 I was even more honored when her mother asked me back for another session!  I joined the family for a very special day!  Hailey was baptized into the Catholic church with many friends and family members there to witness.  She smiled the entire day . . .
When I arrived at their home, Hailey was still napping.  I set up my portable "studio", and their sweet dog decided to model for me . . . no joke!  You know I have a soft spot for all things furry . . .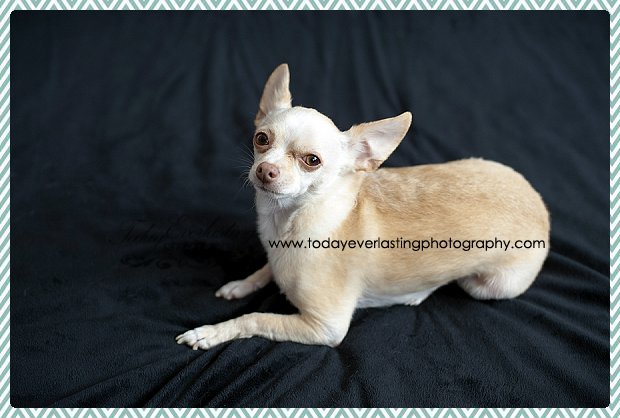 Every special detail was taken care of . . .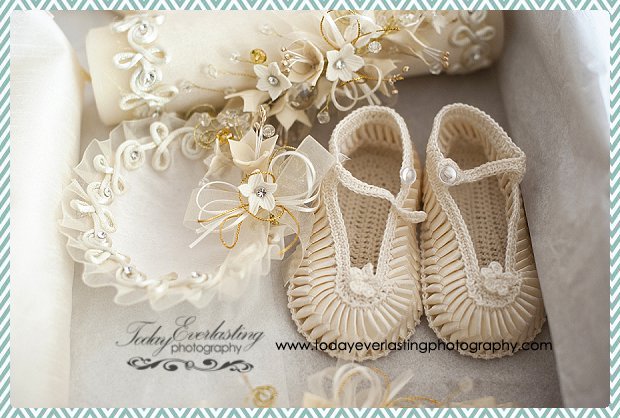 After Mommy woke her up, she was ready for her big day.  She is such a friendly, sweet baby!  She even let me hold her & was more than willing to share smiles with me.  We went upstairs to get her dressed . . .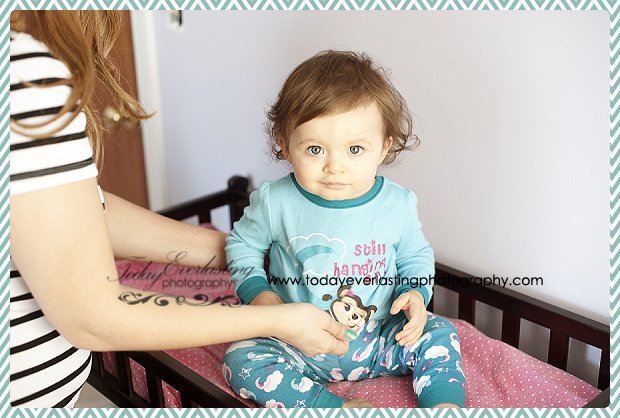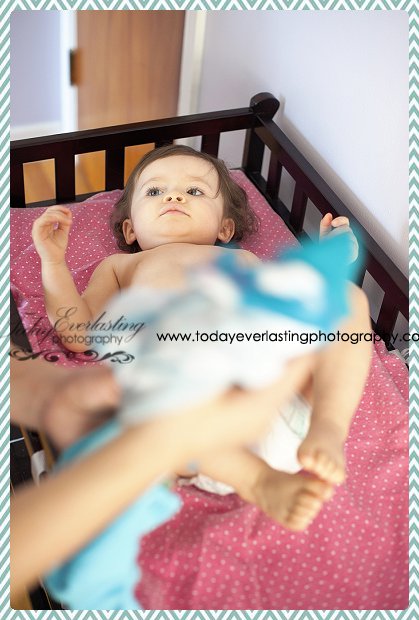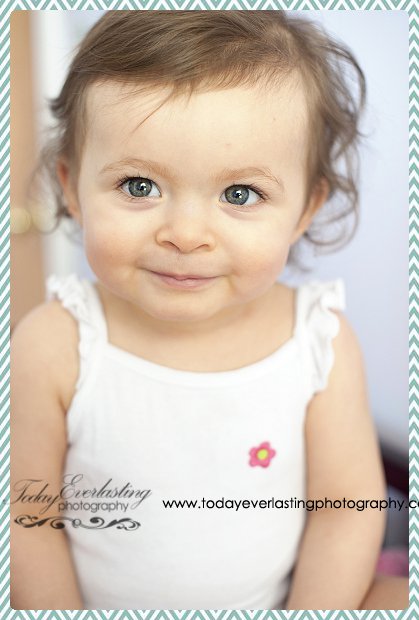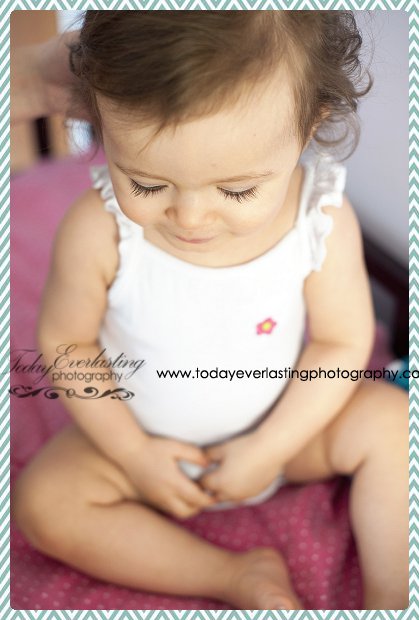 Her GORGEOUS dress was actually two pieces – a long "under" dress & an ornate shorter dress.  After the ceremony, the long dress was removed.  Genius!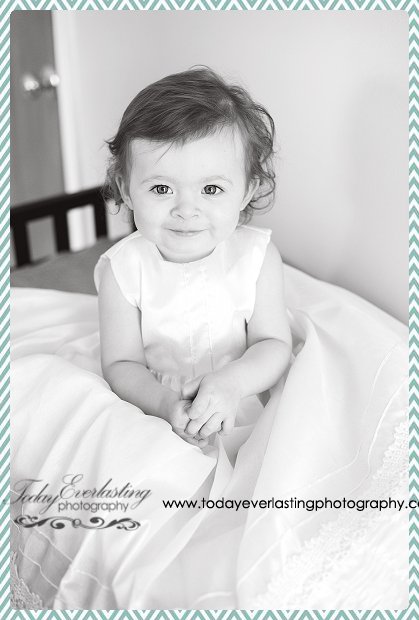 Okay, I can't get over how beautiful this child is . . . I mean . . . seriously??!!!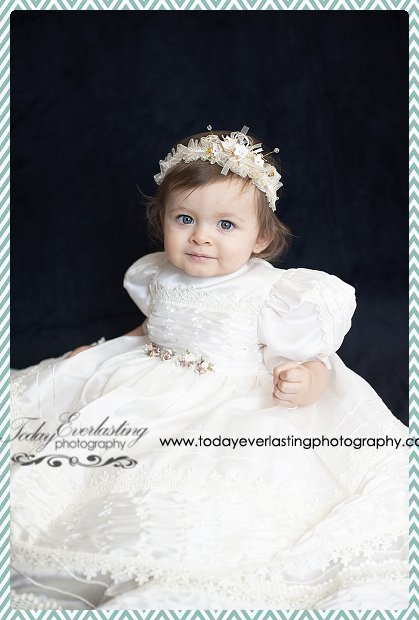 We took time for a few family photos before the ceremony.  This girl was born to make my camera happy!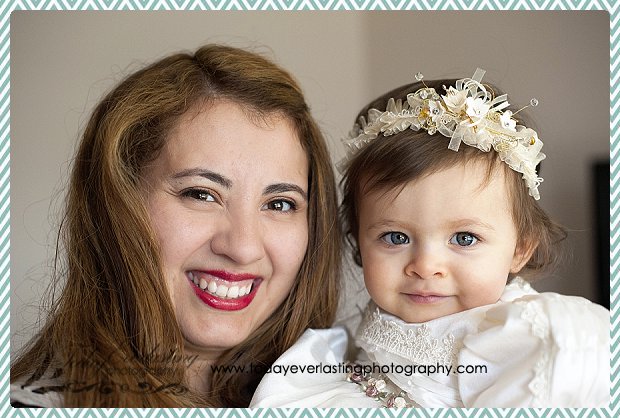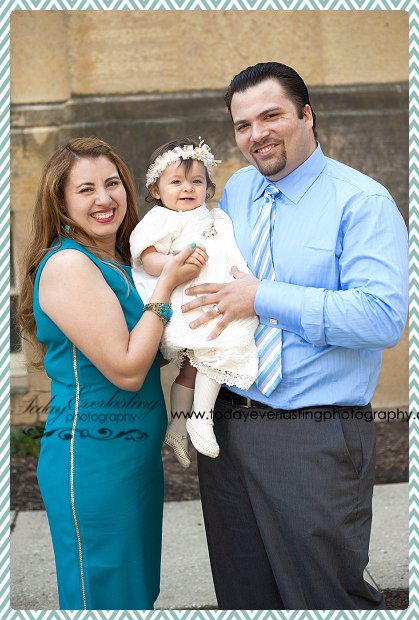 Once we were at the church, she was taking it all in . . . and still happy . . .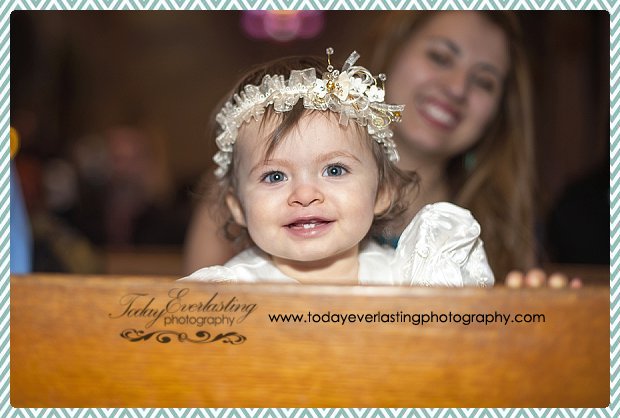 Go with the flow seems to be her theme song . . . no fussing, no crying, just "yeah, whatever . . ."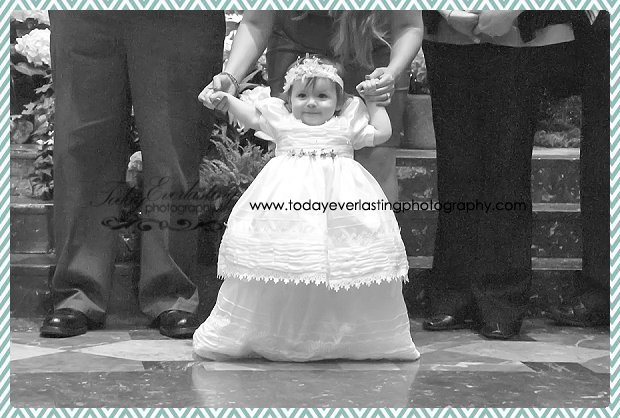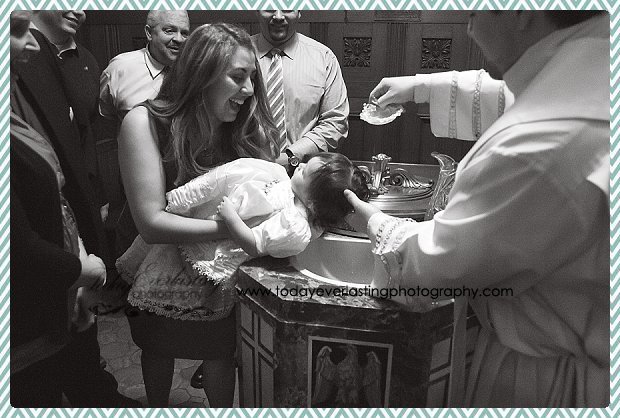 and, after it was over, she sat calmly waiting for the other 5 babies (who were not such fans of their baptisms) to take their turns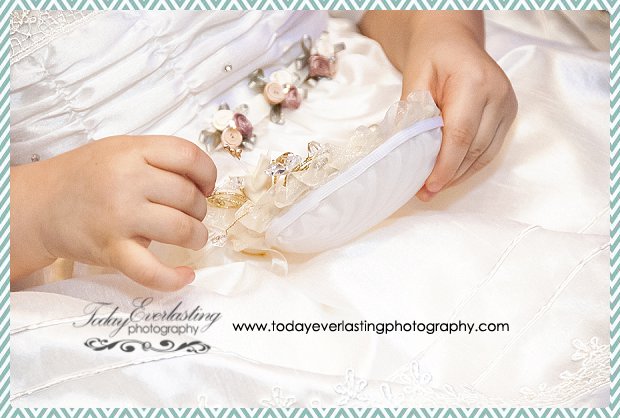 I know there were other cameras there, and I know this family will have many photos to pass around, but I also know this family could relax knowing that somebody was making it a point to capture every special detail of this important day in their lives.  They could focus on living in the moment because they knew somebody else was saving it for them.  Now, they'll have that moment forever.  Today. Everlasting.