I recently had the opportunity to care for several of my grandchildren while their mother, my daughter, attended some training. She would leave about 8:30 in the morning, and I was on duty until about 4pm.  Two girls & two boys; ages 7 years – 16 months.  While I mentally prepared myself for an exhausting week, and joyfully anticipated making memories with four of my favorite little people, I didn't know that spending those three days with them would help me finally discover the "why" I have a photography business.
I love being a photographer!
I've always loved using a camera.  Finding different angles to capture a moment, or just being able to know I would always have the details of a memory was important to me.  When my girls were babies, I had professional photos taken every three months.  As they got older, it changed to every six months and then to birthdays and special holidays.  I added those to the hundreds of snapshots I took with my film camera.
Eventually, I added a digital camera to my collection and it opened up a new world to me.  Like many of you, I now have thousands of images that fill my hard drive and are posted on social media: smiling faces, flowers in my garden, a pet being particularly cute, that delicious meal I cooked last week . . . they all bring me back to a particular moment in time that I enjoyed.
Discovering the extraordinary in the midst of the mundane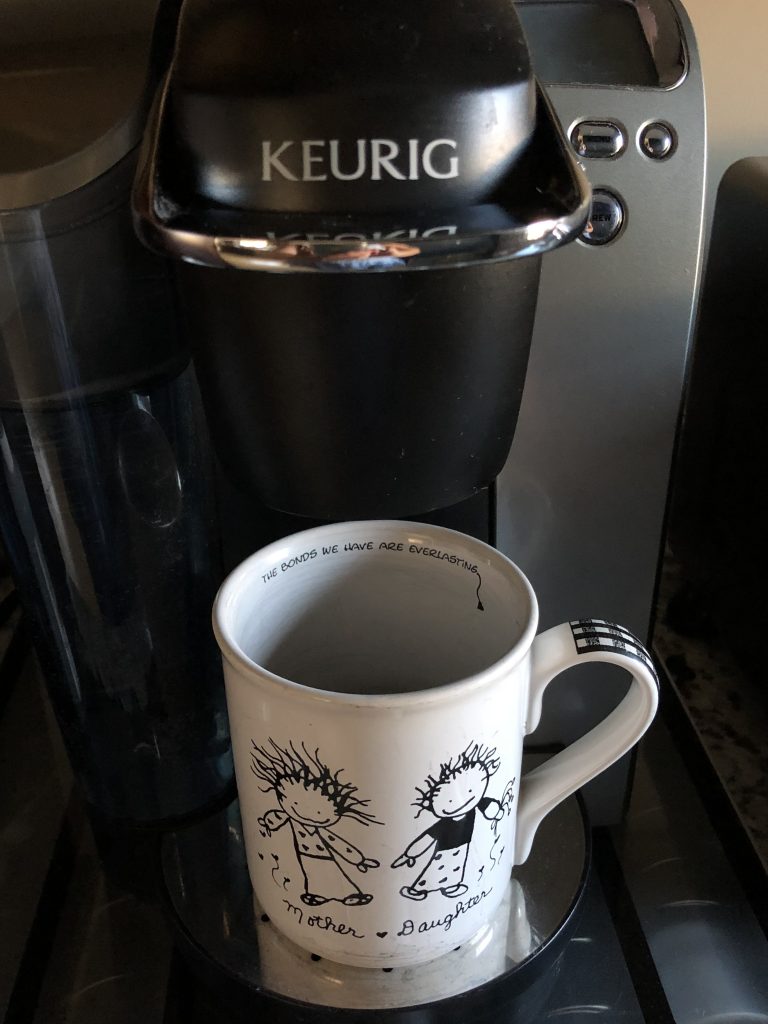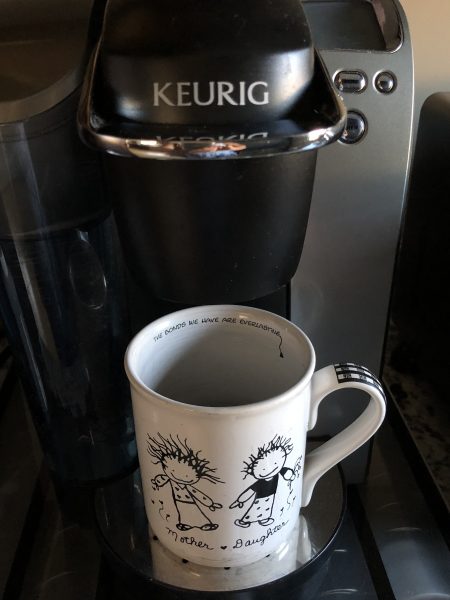 Mornings at my daughter's home began with coffee.  More than one cup.  This mug sums up our relationship.  We are close; I consider her one of my best friends.  While enjoying that blessed cup of early morning energy, we'd tag team breakfast for the littles, and then Amanda would kiss their sweet heads and rush out the door.  Spending time with either of my daughters and their families is certainly one reason I enjoy being self employed.  Having the flexibility to visit with them, or help them when they need me is very high on my priority list.
Our three days were indeed filled with chaos of the most wonderful kind.  Scattered toys, bath time, a few loads of laundry so my daughter could keep her head above water, pancakes with chocolate syrup for lunch, playtime, reading, coloring . . . making memories together.  Two evenings were filled with family activities, and the third was reserved for a long walk along the lake front with my daughter.  Just the two of us.  I went to bed each night completely exhausted and yet so grateful for the experiences of the day.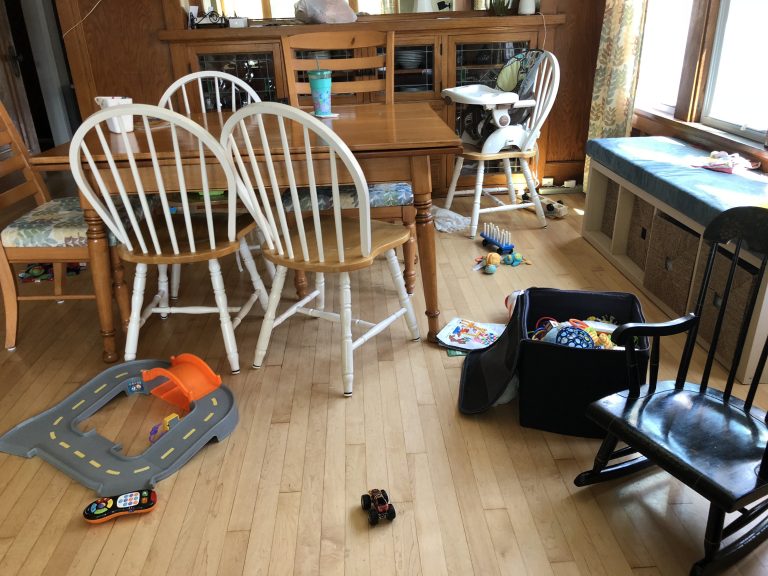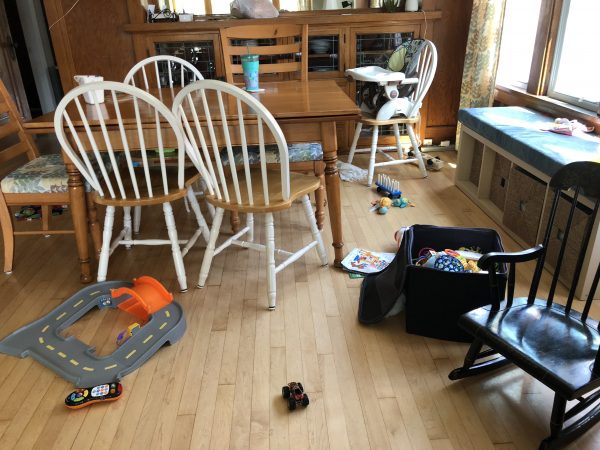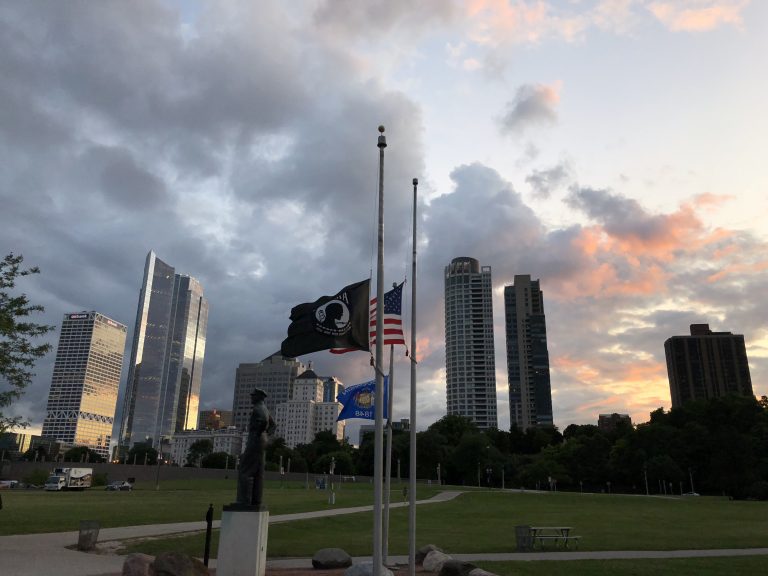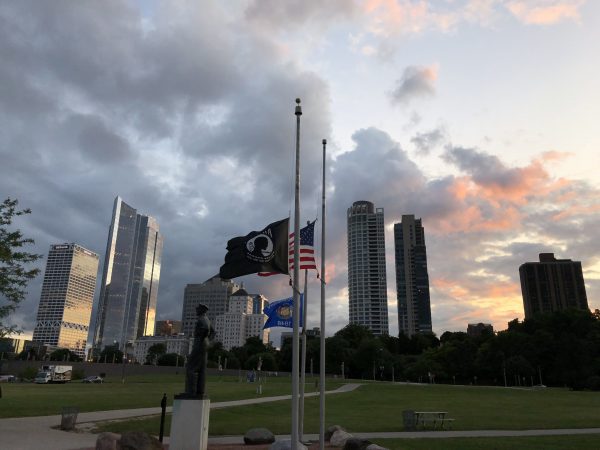 Why I know I'm doing what I love
While I was at my daughter's home, I was surrounded by gorgeous portraits that hang on her walls.  Being a photographer has enabled me to ensure that there are many photos of my family.  When I would walk past one, I would often stop to study it.  I would think about the day I took it, what I used to bribe the kids with, how silly I acted.  Then I would look at all the ways they have grown and changed.  There are some large prints, and one in particular always makes me stare.  It is of my daughter when she was pregnant.  She's so beautiful.  I can't believe she's part of me.  It is a work of art and I am proud of it, but more than that, I am affected by it.
I know my daughter also treasures each of the images she has chosen for her walls.  My heart swells when she holds her youngest son and points to each member of their family as she calls them by name.  I love that she has a story to tell her children about that moment in their lives.  I'm glad she has tangible images to enjoy every day.  Knowing how much joy they bring to her, and also to me, is my WHY!  It's what I want to provide for my clients, because I know that some day my grandson will hold his own child and share these same photos . . . and that child will share them as well.
God has blessed me with a talent, and has given me the ability to provide a service.  That is why I love my business.  That is why I am so excited when I see families enjoying themselves during a portrait session.  It's why I'm a bit giddy when I see all the planning and preparing come together to create that perfect image.  I know that the end result is an heirloom quality piece of art that will be enjoyed for generations.   It will become your Today Everlasting.