I am one of two newborn photographers for my local hospital.  The set-up is a little different in that mothers are given cards and choose if they want hospital photos, and who they want to take them.  It's a win/win because I only go to the hospital when I'm hired to be there, and I know I won't be inconveniencing a new mother because she will be expecting me.  I was thrilled when I got my first call yesterday . . .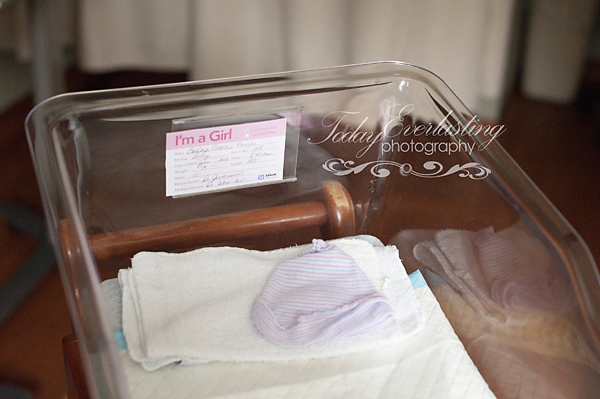 Sweet Bailey was the most alert 2 day old baby I've ever seen!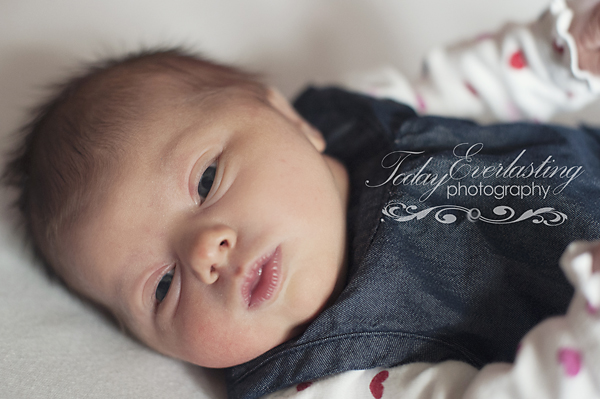 I remember the photos that were offered to me 25 years ago when I was having babies . . . yuck!!  I'm glad to offer my clients something they'd proudly hang on their walls.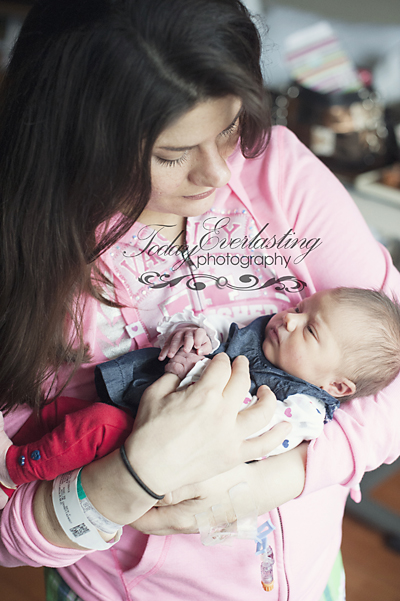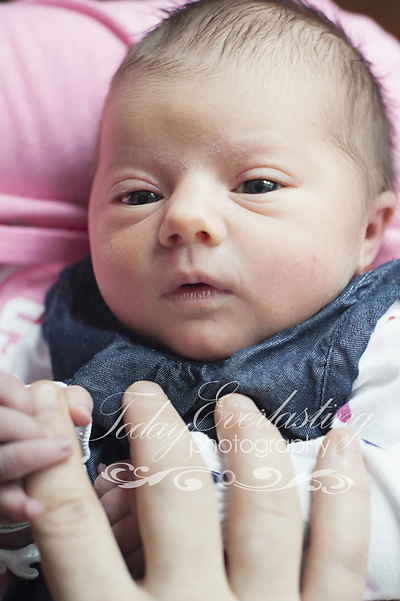 It was important to capture details that told where the photos were taken – like those fun ankle bracelets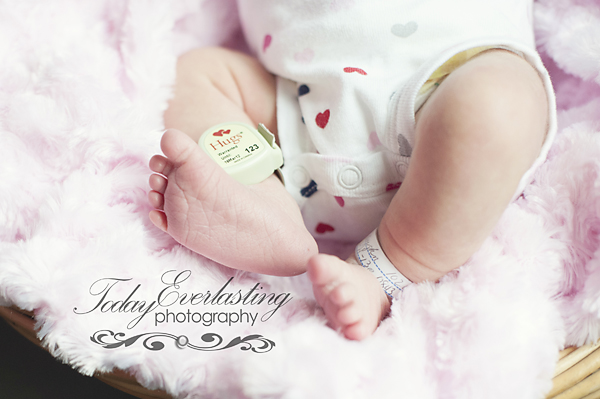 Newborns change so quickly!  Their first few days are so precious.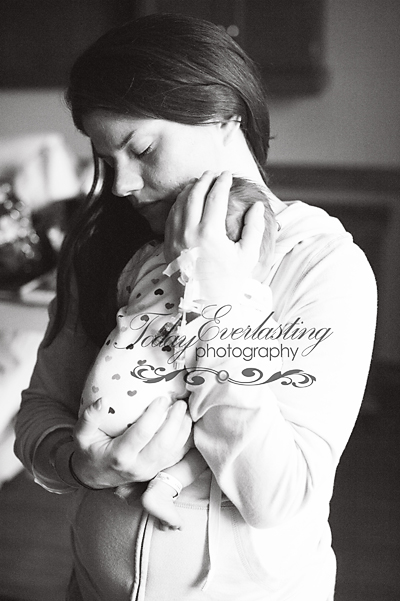 Yes, she just gave birth . . . isn't she gorgeous?!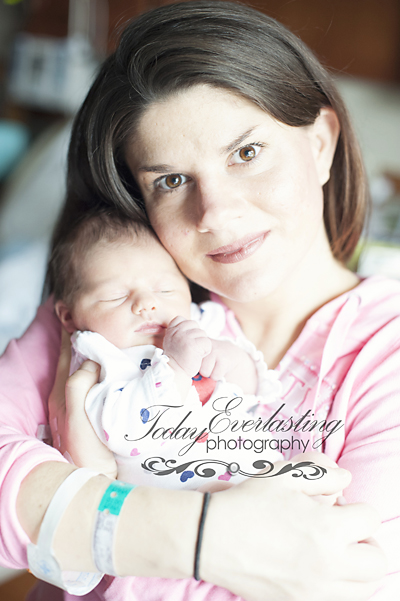 I love newborn feet – it's an addiction!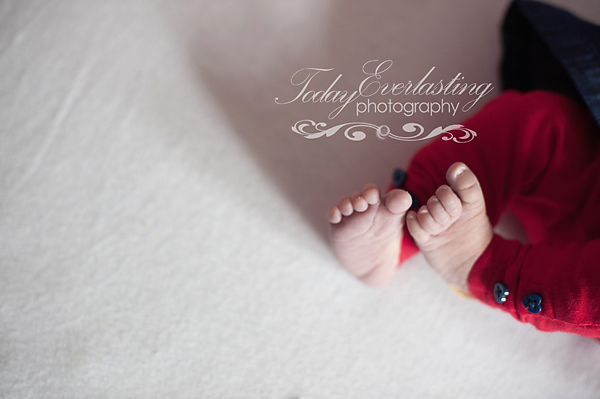 I'm looking forward to the next phone call . . .