The holidays are already peeking around the corner.  I'm looking forward to making fun memories with my clients, and helping them share the joy that we create together.  It's time to begin planning your Custom Holiday Portrait Session!
Choose the session that reflects your style.
Whether you prefer an In The Box Session with your furry friend, or a Traditional Studio Portrait, I'll be capturing your personalities, and your best smiles.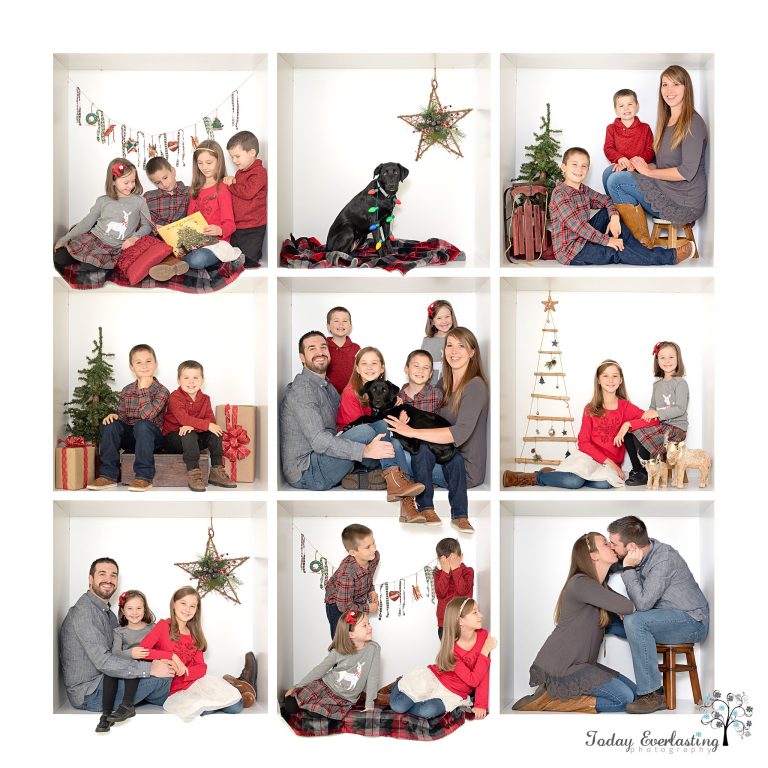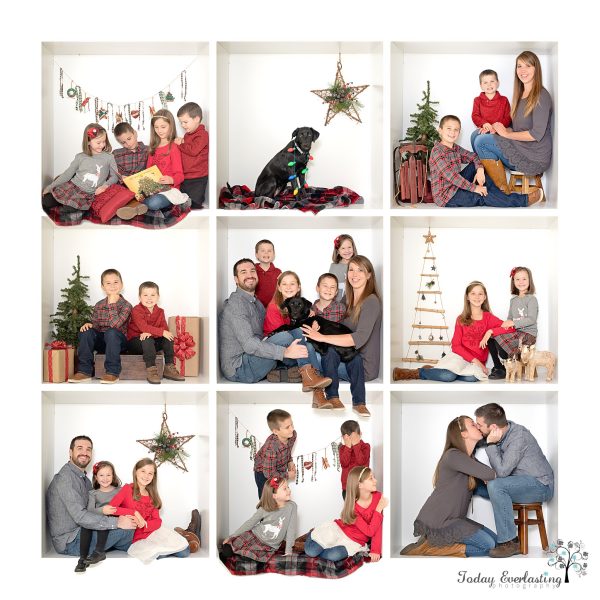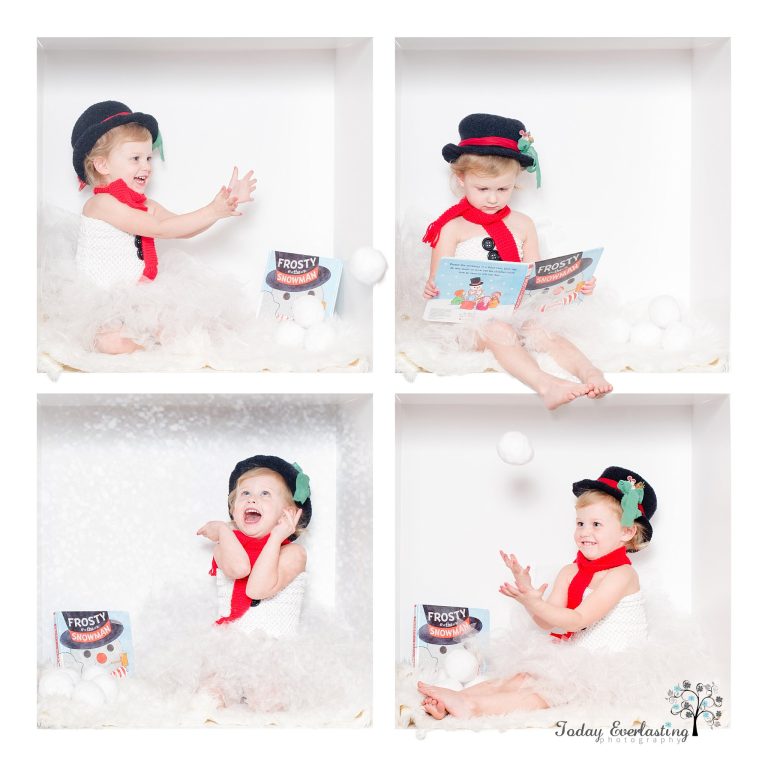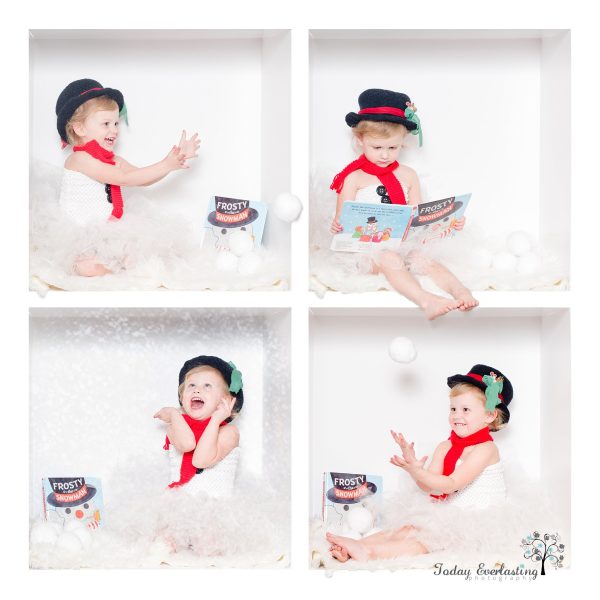 The service you deserve at a price you can afford.
As always, I will carefully stylize your session to perfectly reflect your style.  You won't feel rushed, because we'll have plenty of time to focus on your family.  This quality service is included in the three packages I've created to fit every budget.  Above all, you'll receive the same personalized care I offer all year long.  There's nothing mini about your Holiday Portrait Session with Today Everlasting Photography!
Holiday Greetings & Treasured Gifts
Add photos to your holiday greeting cards, and update your family portrait to enjoy throughout the year.  The studio is ready to meet your needs!  Schedule a Holiday Portrait Session now to ensure you are able to select a convenient time.  Additionally, I guarantee that your prints and products will be delivered in time for holiday gift giving.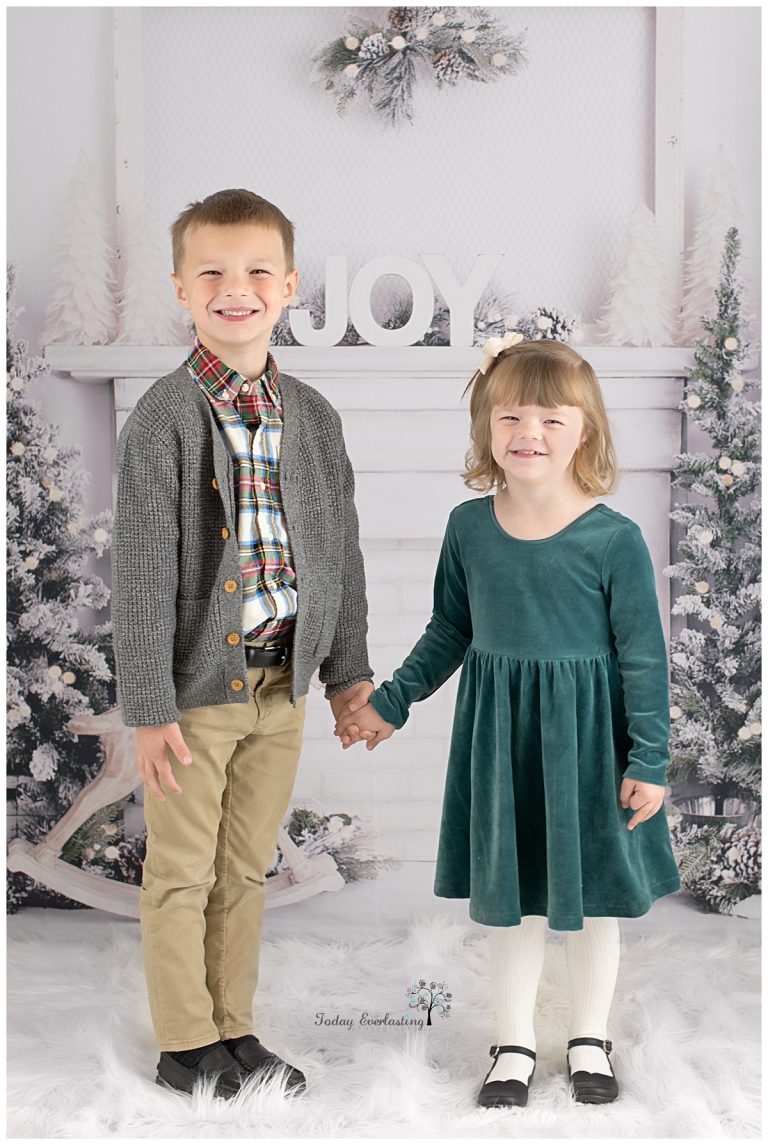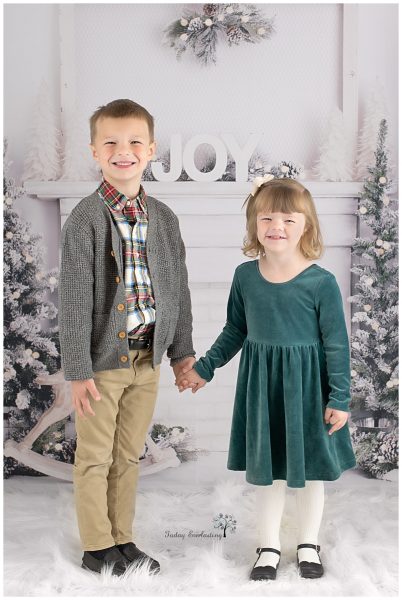 Fine Art and visits with "Santa"
I can even create a little magic to ensure your child has a photo with "Santa".  Skip the long lines and the trauma.  These will certainly become family favorites!
Of course, your little ones will want to be included in a Fine Art Portrait with a train headed for the North Pole.  Imagine this as a work of art you will proudly display every year.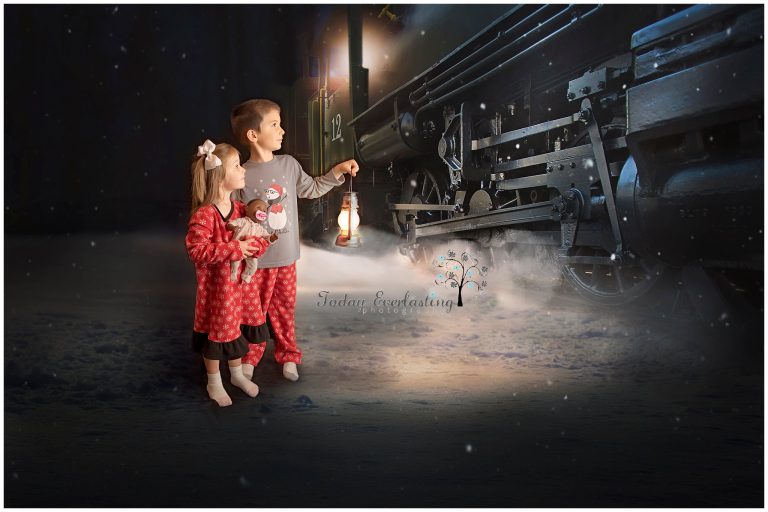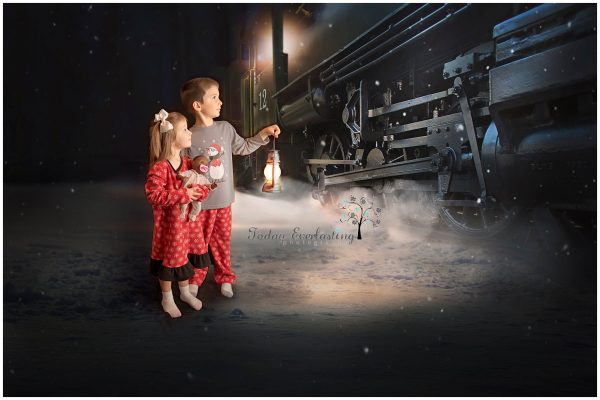 This is a special time of year filled with visits around a table loaded with delicious food, the anticipation of surprises under a tree, and special events like our local Home For The Holidays.  Preserve all the love and joy you want to remember with a Holiday Portrait Session.  Together, we can create your Today Everlasting.